The Prolux PXN-2104HS-4P-4K is the next generation 4K PoE NVR.
Prolux PXN-2104HS-4P-4K 8MP 4 Channel IP-PoE NVR
The PXN-2104HS-4P-4K NVR is capable of recording up to 8 MP (4K) IP Cameras up to a distance of 200m away from the NVR, all thanks to the Power over Ethernet technology.
There are HDMI & VGA ports at the back of the Network Video Recorder that allows for viewing on a TV and/or monitor. Furthermore, the NVR can also be accessed remotely via the GDMSS plus / IDMSS plus mobile app or on a browser.
Another great factor is that this Prolux is compatible with third-party network cameras which support ONVIF. Therefore you can replace an existing NVR, without the need of getting in a whole new system for your existing cameras.
Above all this PXN-2104HS-4P-4K NVR has the capacity to hold 1x Hard Disk up to 8TB, allowing you to keep high-quality recordings saved for a very long time.
PoE technology
With state of the art technology, PoE surpasses the competition with benefits like:
Extended distance installation; allowing for transmission of video, audio, data and power up to 200m with just a single CAT5E cable with compatible network cameras.
Money-saving; You get immediate savings using PoE as fewer devices are needed to be purchased. You can also take advantage of the existing infrastructure in place.
EoC: upgrading from analogue to IP has never been easier than before with EoC technology. Its a simple and cost-effective solution for upgrading an older analogue system to an IP system with plug and play installation. You save money and time using the EoC converters.
Highlighted features of PXN-2104HS-4P-4K:
Up to 8 Megapixels (8MP) IP camera support
Third-party network camera support
Support 1-ch HDMI, 1-ch VGA, at up to 4K (3840×2160) resolution
4-ch network cameras can be connected with incoming bandwidth speeds of up to  80Mbps
Support dual-os to ensure higher reliability of system running
Plug & Play with up to 4 independent PoE network interfaces
Support various VCA detection alarm and VCA search
Support H.265/H.264/MPEG4 video formats
Click below to view the datasheet of PXN-2104HS-4P-4K: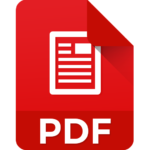 Use the free GDMSS (Android)/IDMSS (iPhone) plus app to connect your PXN-2104HS-4P-4K NVR. The GDMSS/IDMSS app is suitable to connect to any Prolux, Dahua or Aveesa DVRs, NVRs & IP cameras which support Cloud P2P function.
It allows you to view your cameras live remotely. All you need to do is install the app and add the device to your account by scanning the barcode. Then you can enjoy real-time video from cameras on a global scale. It even allows you to play back recorded video with smart search.
Above all when motion detection alarm of your device triggered, you can get an instant message notification from the app or if you don't have your phone on hand, you can get email notifications too with a snapshot of when the motion was detected.